Welcome to Swallownest Health Centre
Swallownest Health Centre
If you would like to cancel your appointment please email
[email protected]
- please note that you will not receive a reply from this email address.
Facial Coverings and Exemption Cards Update July 2020
The wearing of masks by staff and face coverings by the public will play a role in preventing the spread of infection so that patients and visitors can attend practices without fear of contamination. It will also reduce the risk of a whole team within a practice being required to self-isolate should one member contract COVID-19. 
It is now mandatory to wear facial coverings on public transport and it will be mandatory to wear a facial covering in shops/supermarkets from Friday 24th July 2020
To find out;
when you can take your mask off
to learn about different types of masks
how to be safe wearing a mask
if you're exempt from wearing a mask
Please click here
Supplying face mask exemption letters to patients
Our Practice (like many others) is seeing an increase in requests from patients for letters of exemption to wear face masks in various public settings. The Government guidance suggests there is no requirement for evidence for exemption. It should be sufficient for someone to declare that they are eligible for an exemption direct with the person questioning them (e.g. bus driver).
The BMA has indicated that practices are therefore not required to provide letters of support for those who fall under the list of exemptions, or to those who do not fall under the list of exemptions.
Some transport providers are providing evidence of exemptions themselves.
Being Exempt from Wearing a Face Mask
We understand that some people can't wear a face mask or covering because of a disability or severe distress.
The link below provides Learning Disability Exemption Cards, Autism Exemption Cards and Parent and Child Exemption Cards. Download the PDF below to print your exemption card
Click here for printable Face-Covering-Exemption-Cards
Advice in your region
England | Scotland | Wales | Northern Ireland | Ireland
---
Get the latest NHS information and advice about coronavirus (COVID-19), a new illness that affects your lungs and airways.
Check if you have coronavirus symptoms
Find out about the main symptoms of coronavirus and where to get medical advice if you think you have them.
What to do if you or someone you live with has symptoms of coronavirus
Advice about not leaving your home (self-isolation) and looking after yourself if you or someone you live with has symptoms.
People at higher risk from coronavirus
Advice for people at higher risk from coronavirus, including older people, people with health conditions and pregnant women.
Advice about symptoms of coronavirus in children, including when to get medical help if your child seems unwell.
Staying at home to avoid getting coronavirus
Advice about staying at home to avoid getting coronavirus, including when you can leave your home and how to get medical help.
Help the NHS respond to coronavirus
Find out what you can do to help the NHS respond to the spread of coronavirus.
Links to more information about coronavirus
Links to government advice, information for health professionals and advice for other parts of the UK.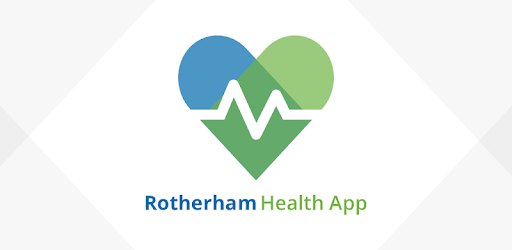 Follow Us On
Please be aware that if you choose to follow us on our social media platforms then it may be possible for others to identify you as a patient of this practice, and you should take this into consideration before deciding whether or not to follow us. Please also note that we cannot offer medical advice or respond via these platforms, thank you.
"I feel very fortunate to have access to such brilliant Doctors - they have all been very caring and compassionate"
"This practice offers a great service, staff always help as much as possible and sometimes go the extra mile when needed."
"I have always got an appointment when needed whether it be a booked apt or an emergency. I would recommend this practice"
We Are Passionate
---
We only employ staff who are passionate about your care and everyone at Swallownest aims to go the extra mile.
We Have Intuition
---
We always want to do what is best for you. We feel that communication is key and always listen to what you have to say.
We're Determined
---
Practices are currently under enormous pressure but through hard work, innovation and dedication we'll thrive.